Avail an array of compact designed, easy-to-install & reliable Jewellery Manufacturing Machines like Eishin- Digital Vacuum Wax Injector, Argenta- Agatronic K, Embedding Machine, Laser Soldering Machines, Gold Casting Machines, Silver Casting Machines and more..
About UsElements Nxt & Co.
is an eminent
manufacturer, importer, exporter, trader and supplier
of
Jewellery Manufacturing Machines
. Owing to deliver perfection in equipment for designing Pendant, Ring, Bangle, Chains and more, our company precision engineers a vast range encompasses
Gold Casting Machines, Silver Casting Machines, Platinum Casting Machines, Eishin- Digital Vacuum Wax Injector, Argenta- Agatronic K, Embedding Machine, Laser Soldering Machines and many more
. All these are fabricated in various sizes and specifications to suit the exact requirements of clients. This enables us to build a long lasting relationship with all our business associates for ethical business undertaking.
We are supported by a team of adepts who render immense expertize and knowledge in designing and engineering our offered products as per the industry leading standards and norms. We utilize ultra-modern technologies and upgrade all our available resources for production as per the latest advancements. This enables us to keep pace with the dynamic market trends and serve our patrons beyond their expectations.
Mission Statement

Aiming to achieve an unmatched position amongst our counterparts, our company foresees to maintain excellent and cordial relations with all our business associates. Following a client-centric approach towards business, we serve each customer, large or small, with complete dedication and perfection.
Reliable quality and reasonable pricing of our Equipment for
Designing, Waxing & Setting, Casting, Cleaning, Filing & Polishing, Setting & Finishing, Dust Collecting, Refinery and many more
have helped us achieve immense success since inception which we look forward to continue.
Products We Offer

We are manufacturing, importing, exporting, trading and supplying a wide spectrum of Jewellery Manufacturing Machines in India, Middle East and SAARC Countries.
Rofin- Desktop and Performance


Gold Casting Machines
Silver Casting Machines
Platinum Casting Machines
Argenta- Agatronic K
Eishin- Digital Vacuum Wax Injector
Old Moon- IVM 100
Rofin- Desktop
Ultraflex Power- SuperCast J
Masterix- MasterInject MI-01, 02, 03

Laser Soldering Machines
Jewellery Cleaning Machines
Embedding Machine
Laser Soldering, Engraving and Cutting Machines

Quality Compliance

Complete compliance with top-most levels of quality in our products is the main aim of our company. In order to achieve this, our team of quality inspectors source highest grade raw materials and metals from leading vendors. Further, every stage of production, from designing to final polishing, is evaluated on the basis of strict norms and standards set by the industry. Our end products are delivered to clients, post their assurance of the following features:
Reliability
Easy Installation
Simple Operation
Easy Maintenance & Service
Low Energy Consumption
High Efficiency & Speed
Infrastructure

In order to deliver quality products at reasonable pricing, our company fosters the usage of top-quality materials and equipment. We have setup a state-of-the-art infrastructural facility featuring modern tools and machinery. These are upgraded as per the high-tech advancements in marketplace to ensure bulk production quantities within minimal time and cost, helping us earn an edge over our counterparts. Deep research and market studies by our experts have helped us combine apt materials and technologies and become a leading Jewellery Manufacturing Machines Supplier in SAARC, Gulf, Africa.
Most Popular Products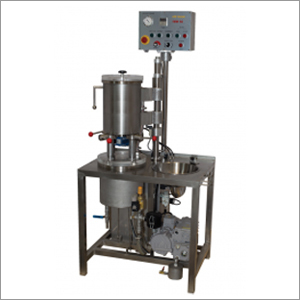 Automatic Investment Mixer